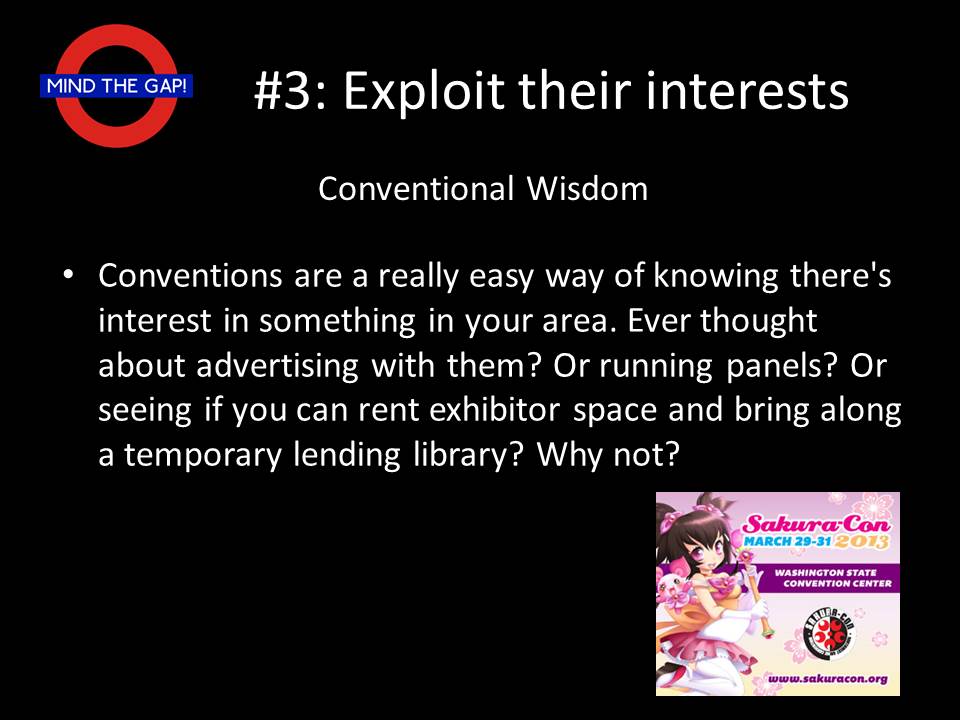 One of the grat benefits to a public library building is their meeting space. As one of the few places in your area that offers meeting space for really, truly, actually free, almost zero strings attached, there are a lot of groups of all sizes, membership levels, commercial activities, and experience that are jockeying for that meeting room space. It is essentially a list of potential partners in the community that a library with sufficient time and staffing can take advantage of to build new programs or offer official library support to what community groups might be struggling to do themselves (or that could bootstrap up with library support).
The flip side of groups using the meeting room as a source of programming is that the library should also be able, as in the last set of slides, to extend their reach outside the library building and into the community. Library presence at the places where communities gather (including things like conventions and meetups that are near to your location) is a great way of getting the library into the minds of the people who are there.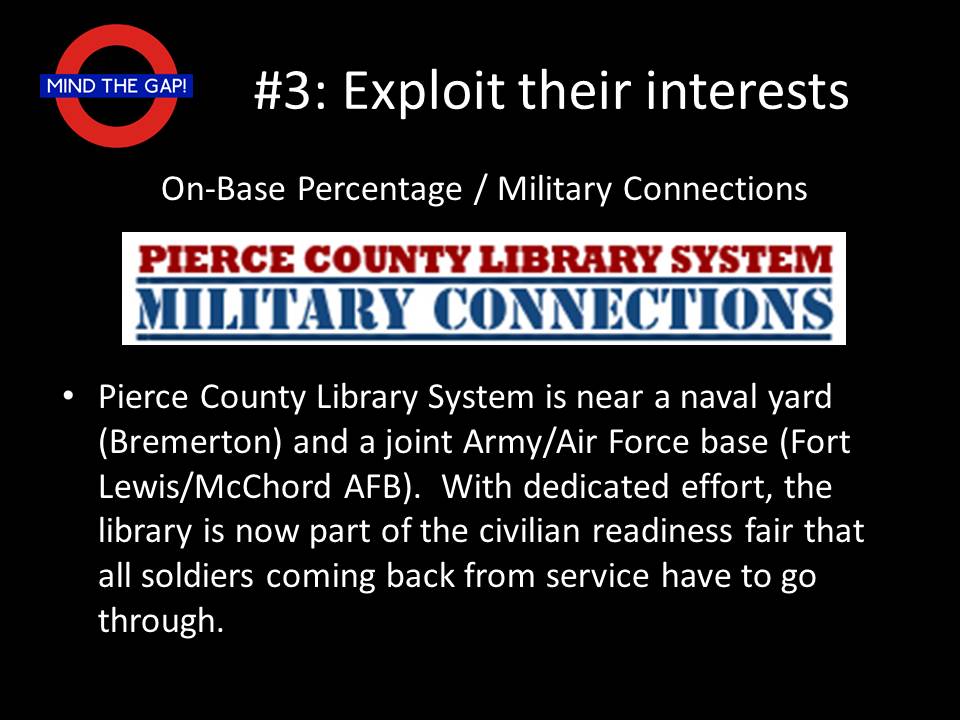 One of the ways Pierce County Library System tried to take advantage of this was a concerted campaign with the military base that is in the library's service area. A combined Air Force and Army installation, Joint Base Lewis-McChord, is the source of many new library card applications as service personnel are rotated to and from various locations around the country. The base also has its own library system, but there aren't enough housing units on the base to keep all personnel on, so many military families are closer and coming to Pierce County Libraries for their needs.
Coming back from deployment overseas in the midst of the Iraq and Afghanistan conflicts presented some unique challenges for servicemembers - the base and the military had a required adjustment program, but many service personnel still had to take care of neecessary things, like utilities, phone services, and other parts of getting back home and out of the combat zone mentality. With a lot of negotiation and conversation with the base, PCLS became part of the readiness program, so that all service personnel had to come by the library and hear about the resources available, possibly sign up for a library card, and see our Military Connections page, covering things like utility companies, phone and Internet service, and other such useful resources for someone new to the area or that has to reacquaint themselves.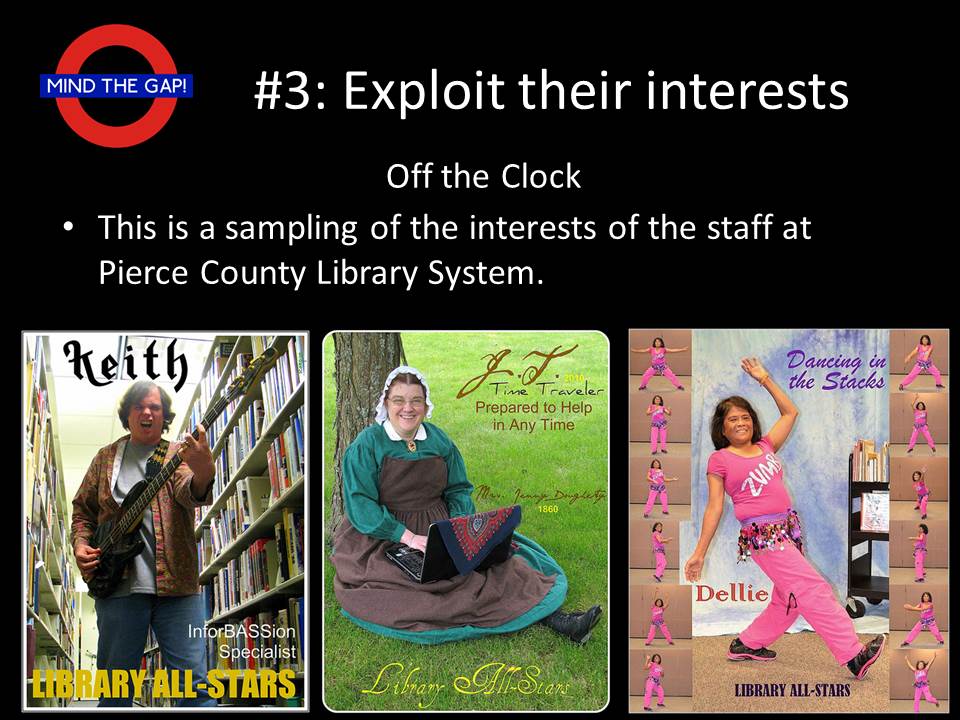 Staff are also valuable ways of getting the library into the public consciousness. After all, they're doing and participating in their communities as well. They have interests and things that can be done outside of their work shift, and presumably, those things also involve other people. Making sure the staff feel good about the library, such that they want to talk about it, and that they have the tools and abilities to do so, is a great way to encourage the presence of the library in other places. And a great way of getting ideas into the library from other places, too.