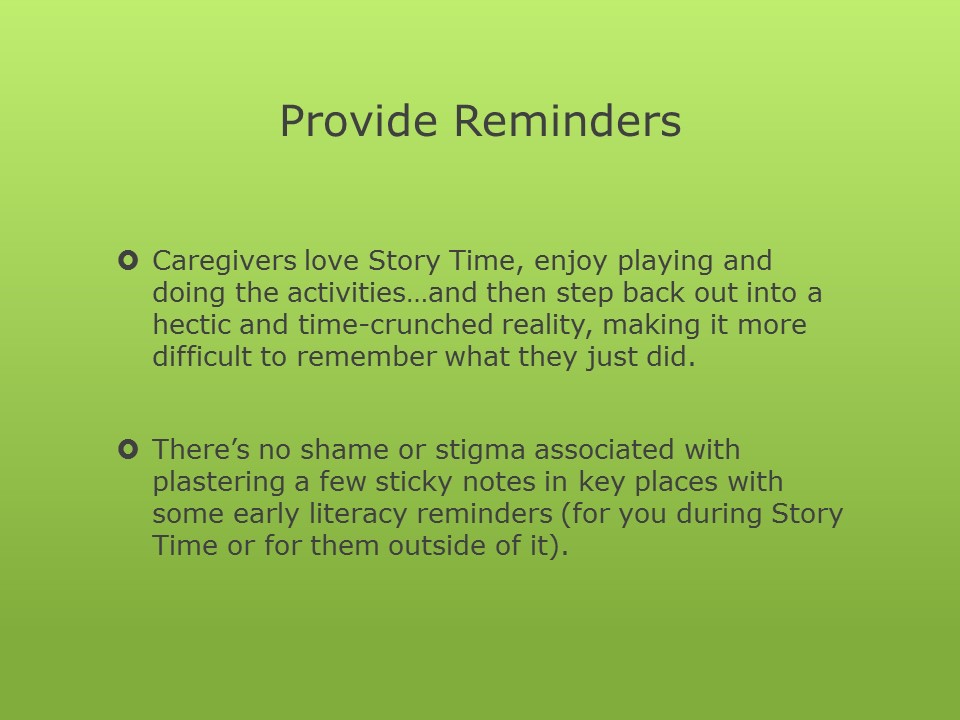 Unsurprisingly, there's a big world outside your library. And while it's easy to remember all the good practices from Story Time while in Story Time, outside, there's all the other pressures that impose cognitive load on them. It's easy to forget the good stuff just learned at the first thing that goes sideways.
The same thing goes for Youth Services people - so there's no shame in putting up a few reminders for ourselves to remember to do the things we think are cool and will be good for program attendees.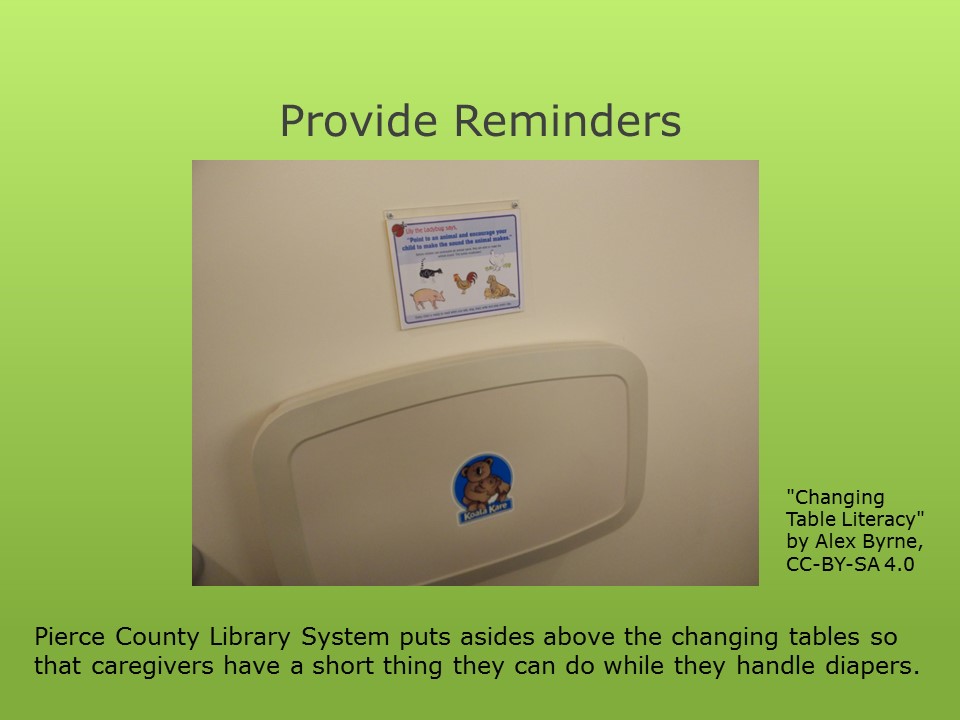 Pierce County Library System puts up their early literacy reminders above the changing tables in their bathrooms. There's going to be a caregiver, and a child, and at least a minute or two where there's going to be an interaction. Why not do something for early literacy while the hands are busy changing diapers? The Association of Library Services To Children has posters you can download and print for your own changing tables.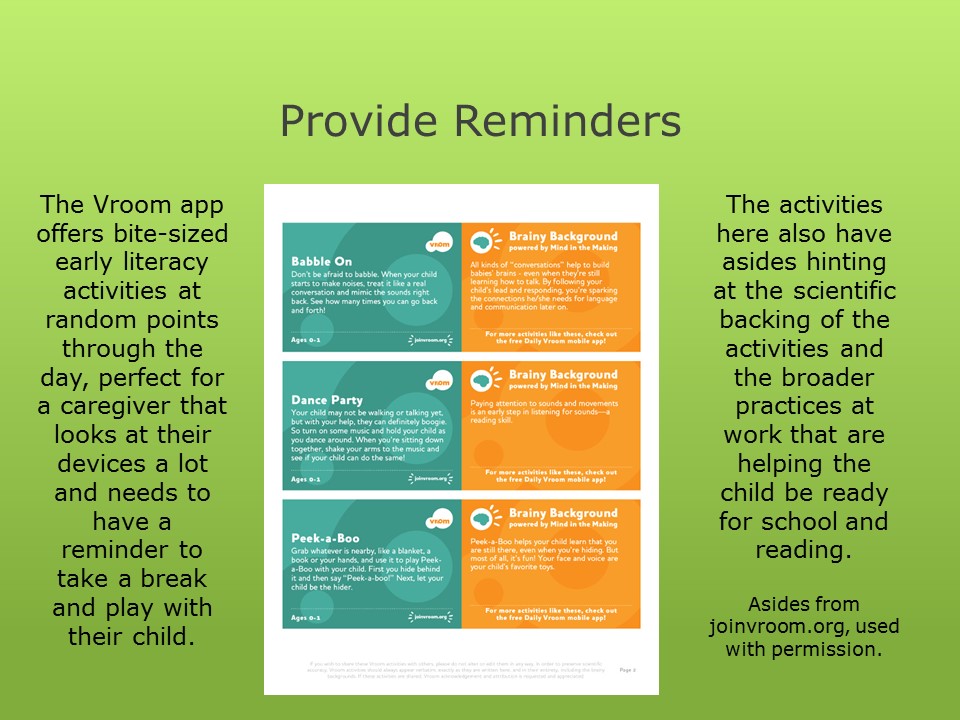 For parents with smartphones and tablets, Vroom is a free app that provides reminders and activities to do with children through the day, tailored for a specific age from birth to four years old. Vroom also offers their tips in print forms for those parents that don't have smartphones or don't want to download the app. They're great in that they have both the tip and a bit of the science behind the tip or further explorations to do after doing the tip.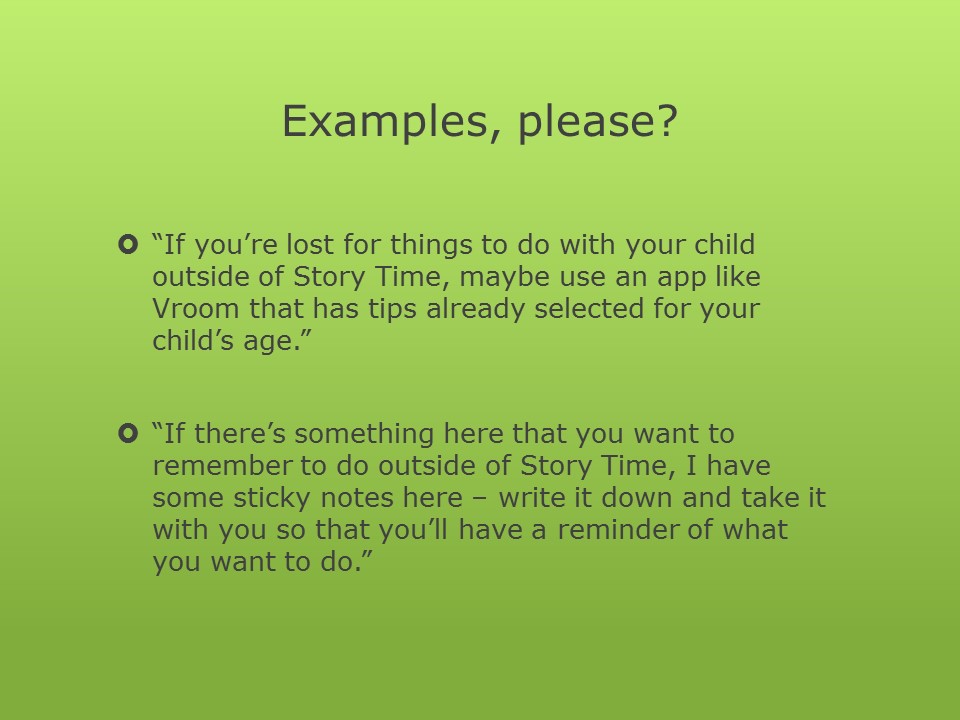 Have a couple reminders about reminders.
"If you're lost for things to do with your child outside of Story Time, maybe use an app like Vroom that has tips already selected for your child's age."
"If there's something you want to remember to do outside of Story Time, I have some sticky notes here - write it down and take it with you so that you'll have a reminder of what you want to do."